FTC Disclosure: We may earn money or products from the companies mentioned in this post.
How to Stay Focused, Avoid Overwhelm and Get Everything Done
On New Year's Day, like many other people I spend time thinking about what happened in the past year and planning for the year to come. I am lucky enough to live near the beach here in sunny South Australia and it is usually beautiful weather on January 1st. So spending a few hours lying on the beach thinking is my thing.
One of my local beaches – O'Sullivan's Beach, Adelaide
Plan Ahead
I remember 1st January 2020. Contemplating the things I wanted to achieve, and get done. Here we are at the end of September (at the time of writing) and I have not achieved what I planned to achieve but I have done some things I had  never imagined I would do in this crazy internet marketing business world.
My plans were as follows :
Learn SEO and how to rank affiliate websites ✔ – If you want to learn how to do that – Have a look at Jason Calouri's SAS Affiliate course HERE I will write a full review in a separate post in the next few days
Start Blogging ✔ 2 Blogs created, this one and thepoochlover more blogs will be created in the next few months.
I learnt blogging within 2 weeks of joining Partnership to Success and this website is the result of it, including creating an email list and lead magnet and using an auto-responder
Having learnt SEO my plan was also to start a local agency targeting local businesses x  I haven't even started that yet
What I Didn't Plan on Doing But Did Anyway
Along the way in the last year I have learnt dropshipping and running a Shopify store and set up a store of my own beebeeshoppingusa
I have also learnt how to rank YouTube videos on page one of YouTube and Google through Blaster Academy and got results using their Video Marketing Blaster tool. Full details HERE and a review to follow in a seperate post.
Designing creating and selling Print on Demand products notably mugs is something I enjoy doing as it brings out my creative side, this is another way to make money online I studied and applied in 2o2o. In fact using what I have learnt with Partnership to Success I will be launching a digital product/course teaching how to make money, it will be call Mug Print Profits. I will let you know when it is ready to be released – you will  love it !
What I Was Doing Was Wrong
Being the year of coronavirus I had some extra time at home with my laptop, I made use of it but could have used the time more wisely.
I picked up a lot of information and have a broad understanding of many facets of internet marketing but came to realise that I need two things. These are
Focus
Mentoring and Support.
Trying to learn so many different things at once did at times make me feel overwhelmed and mentally exhausted. I got some success and money from following the teaching I had absorbed but knew something had to change.
What I Did Right
Eventually it hit me that to get massive success I need to focus on one thing and one thing alone, and I will do that by planning ahead and sticking to the plan with laser focus. I will not be distracted by other business ideas.
If I receive an email or offer to buy another course or try a different business model I will pass, after all I will only be interested in what is relevant to the current area of internet marketing I am learning about and doing. Anything else might be picked up later but it has to wait.
Block Out Some Time
So my plan is to block out 4  months on the one thing that I want to do, master and make money with and that is creating and launching digital products such as courses or software.One product is being created  jointly  with Lance Groom on the subject of domain flipping, but I also want to create my own products too.
If you read the free ebook available at the top of this page you will find out why I am excited by this business model and why I intend to block out a lot of my time to learn everything about it. I have started this course with John Thornhill and it is amazing having a mentor who has made himself available to talk to me whenever I need help and who has a 100% success rate for his students who complete the course and apply the teaching.
I am excited and looking forward to what will happen in 4 month's time and beyond into the next year…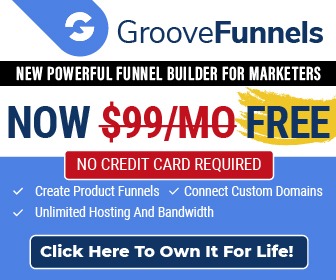 Click the image above to see my review
Click the image above to find out how VMB can help rank your videos in YouTube and Google
For more articles in the blog click HERE